Events
Upcoming Special Events & Promos * Regularly Scheduled Events * Charity Projects
Special Events & Promos
Happy Hour with Thea Colman, Monday, April 7, 2014 from 5:30 – 6:30
Thea Colman is coming to Portland! Trunk show, cocktails, prizes. Chat with this iconic knitwear designer about pattern inspiration.
Thea Colman is the designer of Baby Cocktails, a fantastically popular series of sweaters and accessories named mostly after, you guessed it, cocktails.
Most of Thea's patterns are available from Twisted electronically, though the most recent are only available via her on Ravelry. Whatever the source, they are uniformly adorable, wearable, and classically gorgeous.
Looking for the perfect yarn for your own baby cocktail? The Plucky Knitter will be sending us sweater quantities of both Plucky Fingering and Plucky Sport specially for this event!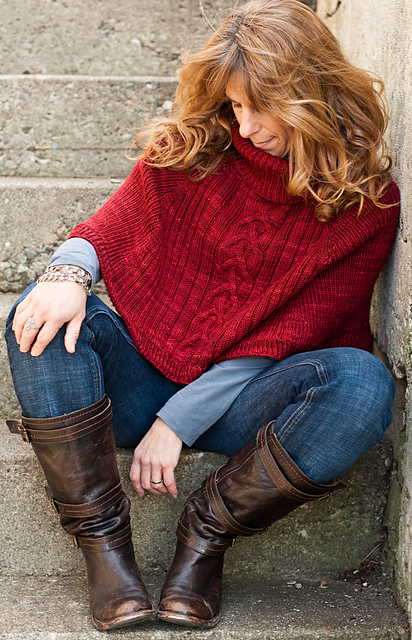 All images from Baby Cocktails. Vodka Lemonade ©2012 Caro Sheridan. Sambuca ©2012 Amanda Johnston. Dark and Stormy ©2010 Caro Sheridan / Splityarn. Bailey's Irish Cream ©2013 BabyCocktails. Cranberry Capelet ©2010 Spliytarn. Rolling Rock ©2013 BabyCocktails. Charleston Tea ©2012 Splityarn.


Imperial Stock Ranch Knitting Retreat, Friday, April 11 – April 13, 2014
Join us for a two-night knitting vacation to historic and beautiful Imperial Stock Ranch!
Prices start at $509 for this all-inclusive weekend welcoming knitters of all skill levels!




Regularly Scheduled Events
Craft night
Every Tuesday from 6:00 – 8:00 pm. Knitting, crocheting, embroidery – anything that won't make too big a mess is welcome and encouraged. Free tea and wine (21+) provided.


Spinning night
Every Wednesday from 6:00 – 8:00 pm. Bring your wheel or drop spindle and whirl away the hours with your fellow spinners. Free tea and wine (21+) provided.


Knitting day
Every Friday from 10:00 am – 2:00 pm. Free tea and coffee (nothing fancy – just a cuppa joe) provided.


Friday night knitalong
Every Friday from 5:00 pm – 8:00 pm. Free tea and wine (21+) provided.
Join us in knitting the Rose City Yarn Crawl's 2014 Mystery-alongs! First clue released 1/17. There is a knit and a crochet shawl. Check out the Rav page for details and yarn reqs. Please note that we are unable to sell this pattern via Ravelry in-store pattern sales, so please purchase it and print out each week's clues before you come.
Free tea and wine will continue to flow along with the remarkably interesting, and often times wacky, conversations!
As always, post any discussion, comments and progress to our Ravelry group. We'll see you on the couches!